by Business Entertainment Show | Advice & Lifestyles of Entreprenerus
Michael tells us what are the top 3 characteristics that define an entrepreneur.
"Everything I do, if it's coconuts, drumming or acting, I really love doing it." ~ Michael Chin
Actor, Musician, Big Party Coconut Man MICHAEL CHIN rides The UBER Experiment with Serial Entrepreneur & Host Marcin Migdal on this episode of Toronto's UberExperiment.
Follow https://www.facebook.com/michael.chin.940098
Website http://bigpartycoconutman.com
Last Video https://youtu.be/BFDgGQFTB90
Sponsored by Re-Fuel http://digipowersolutions.com & http://gearbest.com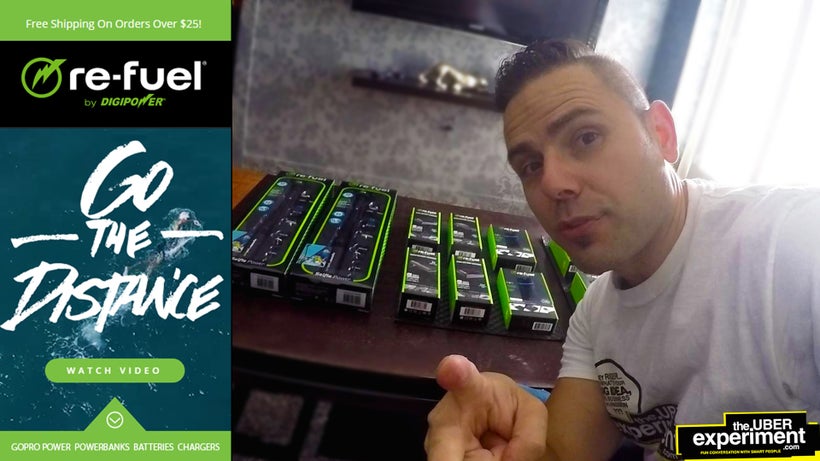 Go the distance with Re-Fuel by Digipower. GoPro Power, Powerbanks, Batteries, Chargers
Brought to you by GEARBEST - Quality Gadgets at Great Prices
---
About The Uber Experiment Reality Show
The UBER Experiment is a business reality show on wheels with a dash of comedy. Think Shark Tank in a Cash Cab! Marcin Migdal is an Investor & Serial Entrepreneur posing as an Uber driver who en route engages riders in smart, fun conversations about business, ideas, career advice & passion. Riders receive swag and promote themselves and their companies to the world.
---
Thank you for stopping by! If you enjoyed Subscribe here http://bit.ly/265zerc
---
For More Episodes, Behind the Scenes, Contests & Giveaways visithttp://theuberexperiment.com
Youtube: http://youtube.com/theuberexperiment
Twitter: http://twitter.com/uberexperiment
Facebook: http://facebook.com/TheUberExperiment
Instagram: http://instagram.com/TheUberExperiment
Patreon: http://patreon.com/theuberexperiment
For business inquiries: theuberexperiment@gmail.com

#comeforaride on #theuberexperiment #realityshow and #shareyourstory
The Uber Experiment is distributed and in partnership with world's largest online newspaper for breaking news http://HuffingtonPost.com and its 7.5+ Million readers.
Go the distance with Re-Fuel by Digipower. GoPro Power, Powerbanks, Batteries, Chargers